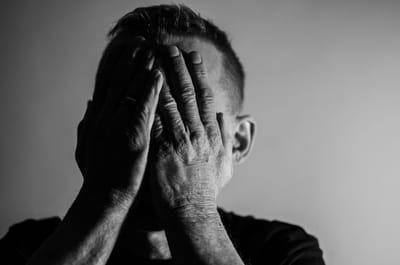 If your salespeople are . . .
selling on price rather than selling the value of your products & services
offering discounts to prospects and customers for NO good reason, killing your profit margins
quoting prices to low because they're scared they'll offend the buyer or lose the sale to the competition
spending tons of money on prospects, trying to get the business
whining and complaining, making excuses that they COULD sell more, if they had better prices
being nothing more than "order takers," not really ever engaging in meaningful sales conversations
inconsistent in their sales results, constantly going up and down on an emotional sales rollercoaster
If you've ever thought to yourself . . . "If I could just get my salespeople to . . ."
take responsibility for their sales results
Adopt an ownership or entrepreneurial mindset towards their sales career
Let me coach, mentor and lead them to success without resisting my guidance
You're in the right place!
Here's why . . .
Do you know the fundamental problem with sales training? It does just that, it trains you to "sell." The last time we checked, nobody likes to be sold to. However, everybody likes to buy. What if we just empower their buying process, and influence buyers to make decisions in
their
best interest? That's what
Selling With I.N.F.L.U.E.N.C.E.
is all about.
We teach salespeople how to leverage & incorporate the core principles of influence, into their current sales process/conversations, to sell more of their products and services consistently, predictably and
profitably
, WITHOUT having to offer unnecessary discounts, or compete in a price driven "race to the bottom," just to get the business.
ABOUT US
With more than 25 years of selling and sales training experience, across multiple industries, we have helped many top small, medium and large companies in the United States and Canada, meet and exceed their sales goals consistently.
WHAT MAKES US DIFFERENT

Unlike other sales speakers, trainers and training companies, we realize that sales training, product knowledge, data sifting, forecasting, pipeline and CRM management are simply NOT enough to create consistent, predictable and lasting sales growth. And though the numbers don't lie, they don't ALWAYS tell the whole story. If they did, you wouldn't be looking for a solution to revitalize slow or lagging sales.
So we're not going to try to sell you more sales training. We're going to help you and your sales team leverage the key principles of influence, and what's currently working across multiple industries, to improve upon what's already working, suggest possible changes to what is not, and help you innovate the way you sell your products/services to new and existing customers.
We can do this better than any other sales speaker, trainer or training company because of the unique perspective, exclusive cross-industry experience, and a proprietary process we bring to our training, consulting, coaching and mentorship processes.
OUR PROPRIETARY PROCESS

If you've ever "trained" your people, but it didn't work, or it didn't last, here's why...
To be successful and effective long-term, training must have four essential elements in place:
1. Great content
2. Repetition
3. Practice and role play
4. Accountability
Take any one of those four out, and training does not work, or stick, long-term. Why? Because it's not training, it's merely exposure. Even when all four elements are in place, training, in and of itself, is limited in its ability to solve key problems and provide answers to many of the toughest challenges your salespeople face.
Our proprietary process makes our training more effective than any other sales speaker, trainer or training company.
We call our proprietary process
Strategic Worksessions™
, and they combine only the most effective and essential elements of training, facilitation, coaching and mastermind, to help sales people break through, and find solutions to ,their biggest sales challenges, self-discover the answers that have previously eluded them, and willingly take ownership of their sales results (via self-motivation), so you don't have to constantly manage and monitor their efforts.
TRUSTED BY THESE TOP COMPANIES


DELL Computers
Abbott Laboratories
Chiquita Brands International
Merrill Lynch
Jos. A. Bank Clothiers
Verizon Wireless
Capital One Bank
LONZA Biologics
Baker Hughes
SAP
The Binding Site
Novartis
State Farm Insurance
Hancock Whitney
Weatherford
Micro Focus
Lockheed Martin
Tolko Industries
ATD - Tire Pros
UNUM
Lipsey's Firearms
Acadian House Design & Renovation
Southern Anesthesia & Surgical
Swagelok
Supercuts
Setpoint Integrated Solutions
Hawthorn Pharmaceuticals